Don patterson - opus de don
They broke their backs lifting Moloch to Heaven! Pavements, trees, radios, tons! lifting the city to Heaven which exists and is everywhere about us!
Opus De Don is an album by organist Don Patterson recorded in 1968 and released on the Prestige label. [1]
Despite claims to the contrary, organist Don Patterson was very much of the Jimmy Smith school, a hard-driving player with fine improvising skills but lacking a distinctive sound of his own. This CD (which reissues two complete LPs) features Patterson in prime form in a quintet with trumpeter Blue Mitchell , Junior Cook on tenor, and guitarist Pat Martino , and with a separate group that features trumpeter Virgil Jones and both George Coleman and Houston Person on tenors. Although "Oh Happy Day" is a throwaway, Patterson 's spirited renditions of the blues and standards make this a fairly definitive example of his talents.
Patterson played piano from childhood and was heavily influenced by Erroll Garner in his youth. In 1956, he switched to organ after hearing Jimmy Smith play the instrument. In the early 1960s, he began playing regularly with Sonny Stitt , and he began releasing material as a leader on Prestige Records from 1964 (with Pat Martino and Billy James as sidemen). His most commercially successful album was 1964's Holiday Soul , which reached #85 on the Billboard 200 in 1967. [1] Patterson's troubles with drug addiction hobbled his career in the 1970s, during which he occasionally recorded for Muse Records and lived in Gary, Indiana . [2] In the 1980s he moved to Philadelphia and made a small comeback, but his health deteriorated over the course of the decade, and he died there in 1988.
-- Breed -- Akhal-Teke American Bashkir Curly American Saddlebred Andalusian/PRE (Pura Raza Español) Anglo-Arab Anything Appaloosa Arabian Ardennais/Ardennes Asiatic Wild Ass Australian Stock Horse Azteca Barb Bardigiano Belgian Black Forest Draft Horse Boulonnais Brabant Breed Unknown Breton Draft Chincoteague Pony Cleveland Bay Clydesdale Cob mix Comtois Connemara Criollo Dales Dartmoor Dongola Donkey Donkey (standard) Donkey Foal Draft Dutch Draft Eohippus Exmoor Falabella Fantasy Fell Finnhorse Fjord Freiberger (Franches-Montagnes) French Trotter Friesian Furioso Gotland Grade Gypsy Vanner Hackney Horse/Pony or Harness Pony Haflinger Hanoverian Highland Pony Holsteiner Hucul / Carpathian Pony Hunter Iberian Icelandic Indian pony (Cayuse) Irish Cob Irish Draught Irish Thoroughbred Irish Warmblood Italian War Horse Kabardin Kaimanawa Heritage Horse Kathiawari Kentucky Mountain Horse Kiger Mustang Kladruber Lightbreed Lipizzaner Lipizzaner x Shagya Lusitano x Kladruber Lusitano/PSL (Puro Sangue Lusitano) Marwari Mexican Charro Horse Miniature Horse Missouri Draft Mule Missouri Fox Trotter Mongolian Horse Morgan Mule Murgese Mustang National Show Horse New Forest Nokota Norman Cob (Cob Normand) Norwegian Fjord Oldenburg Onager Orlov Trotter Paso Fino Percheron Peruvian Paso Poitou Donkey Polish Coldblood Pony Przewalski Quarter Horse Rhenish German Riding Pony Rocky Mountain Horse Russian Draft Saluki Shagya Arabian Shetland Pony Shire Somali Wild Ass Sorraia Spanish Spanish Mustang Spanish Norman Sport Horse Standardbred Stock Horse Suffolk Punch Swedish Ardennais Tennessee Walking Horse Tersk Thoroughbred Trakehner Waler Warmblood Warmblood Mix Welara Welsh Cob-Sec C Welsh Cob-Sec D Welsh Mountain-Sec A Welsh-Sec B Wielkopolski Zebra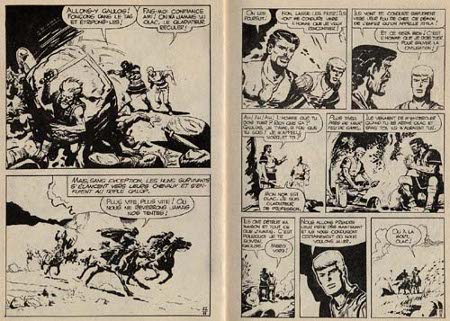 pqvih.bargainland.us